BARISTA (FULL TIME)
Job Description
Eurest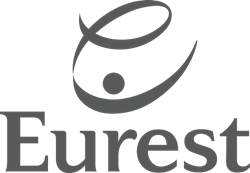 We are hiring immediately for full time BARISTA positions.
Location: GDIT Falls Church - 3150 Fairview Park Drive, Falls Church, VA 22042 Note: online applications accepted only.
Schedule: Full time schedule. Monday - Friday, hours may vary. More details upon interview.
Requirement: Barista and customer service experience preferred. Willing to train!
*Internal Employee Referral Bonus Available
Starting Pay: $21.00 per hour
We Make Applying Easy! Want to apply to this job via text messaging? Text JOB to 75000 and search requisition ID number 1236427.
The advertised program is a conversational recruiting assistant that helps you apply to jobs with Compass Group. Message frequency varies. Message and data rates may apply. Text STOP to opt out or HELP for help. Terms and conditions: http://olivia.paradox.ai/moSkg
Diversity of thought and inclusion for all is what drives our success - we invite you to start your journey with us today!
Eurest is recognized worldwide for standards of service and excellence within the foodservice industry. Embracing an ownership mindset, Eurest leverages global resources, promotes a local presence and enriches the communities we serve. The Eurest Promise, "connect with people, inspire through food, create solutions, and live our promise," is exemplified throughout our organization. Eurest is proud to serve the world's most respected successful corporations, including many of the Fortune 500.
Job Summary


Summary: Makes and serves coffee/espresso drinks and related food and beverage items. Handles food according to HACCP guidelines and standards for quality food-service operations. Interacts with customers and other employees in a friendly, courteous manner.

Essential Duties and Responsibilities:
Prepares espresso orders for customers and catering using standard measures and recipes.
Enters orders accurately into POS device; accepts cash and charge payments.
Replenishes condiments, beverages and general supplies while maintaining cleanliness of service area.
Ensures proper presentation, portion control and maintenance of proper serving temperatures; follows HACCP standards.
Maintains sanitation and orderliness of all equipment, supplies and utensils.
Ensures proper food preparation by using approved recipes and following prescribed production standards.
Keeps display equipment clean and free of debris during meal service.
Cleans equipment and workstation thoroughly before leaving the area for other assignments.
Greets customers courteously and interacts in a manner to ensure customer satisfaction. Relays relevant concerns from customers to supervisors.
Serves customers quickly and efficiently, and prevents delays in serving lines.
Demonstrates a complete understanding of daily menu items and accurately explains them to customers.
Serves as an advocate of selling techniques to the customer by establishing good communication and assisting in the buying decision-making process.
Ensures all display foods are merchandised attractively per standards. Serves food neatly and attractively per standard.
Performs other duties as assigned.
Associates at Eurest are offered many fantastic benefits.
Full-time and part-time positions offer the following benefits to associates: Retirement Plan, Associate Shopping Program, Health and Wellness Programs, Discount Marketplace, Identity Theft Protection, Pet Insurance, Voluntary Benefits, including Critical Illness Insurance, Accident Insurance, Hospital Indemnity Insurance, Legal Services, and Choice Auto and Home Program
Full-time positions also offer the following benefits to associates: Medical, Dental, Vision, Life Insurance/AD, Disability Insurance, Commuter Benefits, Employee Assistance Program, Flexible Spending Accounts (FSAs)
About Compass Group: Achieving leadership in the foodservice industry
Compass Group is an equal opportunity employer.  At Compass, we are committed to treating all Applicants and Associates fairly based on their abilities, achievements, and experience without regard to race, national origin, sex, age, disability, veteran status, sexual orientation, gender identity, or any other classification protected by law.
 
Qualified candidates must be able to perform the essential functions of this position satisfactorily with or without a reasonable accommodation. Disclaimer: this job post is not necessarily an exhaustive list of all essential responsibilities, skills, tasks, or requirements associated with this position. While this is intended to be an accurate reflection of the position posted, the Company reserves the right to modify or change the essential functions of the job based on business necessity. *We will consider for employment all qualified applicants, including those with a criminal history (including relevant driving history), in a manner consistent with all applicable federal, state, and local laws, including the City of Los Angeles' Fair Chance Initiative for Hiring Ordinance, the San Francisco Fair Chance Ordinance, and the New York Fair Chance Act. 
Eurest maintains a drug-free workplace. 
Req ID: 1236427
[[req_classification]] 
Application Instructions
Please click on the link below to apply for this position. A new window will open and direct you to apply at our corporate careers page. We look forward to hearing from you!
Apply Online
Posted: 11/23/2023
Job Status: Full Time
Job Reference #: 1236427