Brand Activation Manager
Job Description
Bon Appetit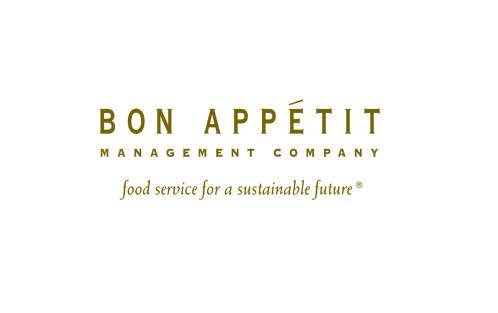 Position Title: Brand Activation Manager
Salary: 70,000-80,000
Our Passion is Food!

At Bon Appetit Management Company we are committed to two things, great food and outstanding service! At Bon Appetit you won't find our managers referring to a corporate recipe book or our chefs microwaving the lunch special. We do not have standardized recipes or central commissaries, instead, our chefs and managers are expected to stay abreast of current culinary trends and bring cutting edge food into their cafes. We are a restaurant company that operates in contract food service. That means you will have the freedom to be creative, take risks, and truly shine. We are committed to our staff growing, trying new things, and learning all that they can. Our rapid growth and breadth of accounts translates into exciting opportunities for our people!
Job Summary
The Activation Manager is responsible for supporting, implementing and collaborating on all facets of the Bon Appétit brand.
The Activation Manager will play an integral role on the district team and collaborate with the Image + Style team, Regional Manager and the Regional Vice President, helping to craft & implement customer experience initiatives that support our overall strategic priorities, drive customer satisfaction, contribute to increased participation and revenues, and provide education and insight to the delight of our guests and clients.
The Activation Manager will work within our brand vision and guidelines to drive and support customer experience planning and brand initiatives, leveraging cross-functional partnerships with field on-site teams, regional support teams, and Image + Style team.
Their goal is to ensure that goals or objectives of the project are accomplished within prescribed time frame and funding parameters by performing the following duties personally or through others.
Objectives:
In the performance of their respective tasks and duties, all managers are expected to complete the following:
Perform quality work within deadlines with or without direct supervision. Interact professionally with other employees, customers (internal and external) and suppliers.
Work effectively as a team contributor on all assignments.
Work independently while understanding the necessity for communicating and coordinating work efforts with other employees and organizations.
Duties/Functions:
Activate our brand both internally through our people programs and externally with customer experience initiatives (WOWS).
Collaborate creatively within the Image + Style team to develop customer experience initiatives that enhance our brand and contribute to customer satisfaction and increased participation and revenues.
Regularly visit accounts 3-4 days out of the week.
Manage small scale design projects for account specific needs within our brand vision.
Support field teams on-site for various brand activation initiatives and client needs.
Support account openings in the region.
Proactively develops recommendations to refresh customer experiences onsite in an effort to support account retention.
Surface issues/requests for projects that can be done at a mass level. Works collaboratively to develop new systems and tactics to approach tasks more efficiently and effectively. Leads by "automating the predictable, so we can humanize the
exceptional."
Develop new strategies and tactics for promoting existing or new locations, to enhance sales, customer experience, and customer satisfaction.
Drive Great Expectations 4 (GE4) brand standards by supporting and inspiring units to implement of GE4 tactics.
Guide accounts through building business plans and ensure teams buy in to plan, execute, and report on the impact.
Ensure all content on account sites is relevant and correct, reviewing for design, grammar, and Bon Appetit brand voice.
Assist in preparation and presentation of activation related events | projects for client quarterly reviews.
Note: Job duties are subject to change as needed.
Qualifications
To perform this job successfully, an individual must be able to perform each essential duty satisfactorily. The requirements listed below are representative of the knowledge, skill, and/or ability required. Reasonable accommodations may be made to enable individuals with disabilities to perform the essential functions.
Passion for great food and food experiences, as well as a basic level of general culinary and hospitality knowledge, and an interest an in sustainability.
Education:
BA or BS degree in Marketing/Communications, Public Relations, or Journalism preferred
Experience:
Minimum 4 years' experience in a marketing, communications, or public relations role, either in an agency setting or in-house for a restaurant or foodservice establishment.
A demonstrated ability to be proactive and assertive in identifying and capturing growth opportunities, as well as thinking creatively and strategically.
Proficient with Microsoft Office Applications, Photoshop, Adobe Acrobat, and WordPress.
Experience managing the design process is a plus.
Very strong writing skills, including proper grammar and spelling.
Organized, detail-oriented and process-oriented. A strong self-motivator with the ability to work at times with minimal supervision, accomplish a high degree of excellence without direct instruction, and problem solve for the best solutions.
Must have excellent interpersonal skills including public speaking and interacting with clients.
Utilize all Personal Protective Equipment per Bon Appétit guidelines.
Apply to Bon Appetit today!
Bon Appetit is a member of Compass Group USA.
Click here to Learn More about the Compass Story
Associates at Bon Appetit are offered many fantastic benefits.
Medical

Dental

Vision

Life Insurance/ AD

Disability Insurance

Retirement Plan

Paid Time Off

Holiday Time Off (varies by site/state)

Associate Shopping Program

Health and Wellness Programs

Discount Marketplace

Identity Theft Protection

Pet Insurance

Commuter Benefits

Employee Assistance Program

Flexible Spending Accounts (FSAs)
Compass Group is an equal opportunity employer.  At Compass, we are committed to treating all Applicants and Associates fairly based on their abilities, achievements, and experience without regard to race, national origin, sex, age, disability, veteran status, sexual orientation, gender identity, or any other classification protected by law.
Qualified candidates must be able to perform the essential functions of this position satisfactorily with or without a reasonable accommodation. Disclaimer: this job post is not necessarily an exhaustive list of all essential responsibilities, skills, tasks, or requirements associated with this position. While this is intended to be an accurate reflection of the position posted, the Company reserves the right to modify or change the essential functions of the job based on business necessity. We will consider for employment all qualified applicants, including those with a criminal history (including relevant driving history), in a manner consistent with all applicable federal, state, and local laws, including the City of Los Angeles' Fair Chance Initiative for Hiring Ordinance, the San Francisco Fair Chance Ordinance, and the New York Fair Chance Act. We encourage applicants with a criminal history (and driving history) to apply.
Bon Appetit maintains a drug-free workplace.
Req ID:  1224148
Bon Appetit 
BRYAN GONI 
Application Instructions
Please click on the link below to apply for this position. A new window will open and direct you to apply at our corporate careers page. We look forward to hearing from you!
Apply Online
Posted: 9/22/2023
Job Status: Full Time
Job Reference #: 1224148