Catering Operations Manager
Job Description
Bon Appetit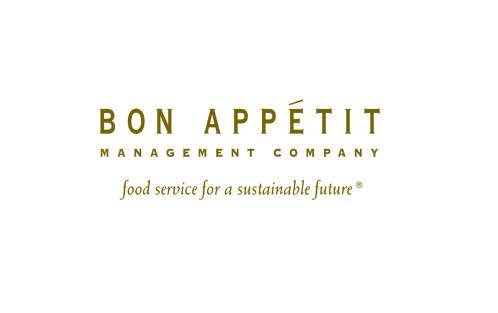 Position Title: Catering Operations Manager
Salary: 65,000
Our Passion is Food!

At Bon Appetit Management Company we are committed to two things, great food and outstanding service! At Bon Appetit you won't find our managers referring to a corporate recipe book or our chefs microwaving the lunch special. We do not have standardized recipes or central commissaries, instead, our chefs and managers are expected to stay abreast of current culinary trends and bring cutting edge food into their cafes. We are a restaurant company that operates in contract food service. That means you will have the freedom to be creative, take risks, and truly shine. We are committed to our staff growing, trying new things, and learning all that they can. Our rapid growth and breadth of accounts translates into exciting opportunities for our people!
This position is eligible for an Employee Referral Bonus! If you know someone that is qualified for this role, please use the 'job search' in MyOpportunity to refer your referral and email them a link to apply. Your referral will be able to apply by clicking the link in the email then you can check the status under Careers in MyOpportunity by clicking on 'referral tracking.' For Employee Referral guidelines, FAQs and the Compass Employee Referral Policy, email MyReferral@compass-usa.com. Click here to view the step-by-step instructions to refer a friend to this position.
Job Summary
The Catering Operations Manager for Bon Appétit Management Company oversees the successful delivery of all catering orders on campus. Partners with the Catering Director and Catering Chef to create memorable occasions, with excellent food and a staff focused on the highest quality catering customer satisfaction. Serves as the primary contact, facilitating teamwork between the catering staff and the kitchen.
POSITION OBJECTIVES:
In the performance of their respective tasks and duties all employees are expected to conform to the following:
· Create and monitor schedules and systems that guarantee on-time and correct deliveries of all scheduled catered events.
· Help the Catering Director identify existing and/or potential operational challenges and work to solve/prevent them as quickly and respectfully as possible.
· Retain a high-quality staff.
· Plan ahead to appropriately staff and equip all scheduled events.
· Work independently while understanding the necessity of communicating and coordinating work efforts with other employees and organizations.
MAJOR DUTIES/FUNCTIONS/TASKS:
· Monitor and expedite the successful daily deliverables of the catering department, with an emphasis on maintaining the best possible food quality.
o Daily - Consistent, clear, respectful, and open communication with the Catering Chef on all events that involve food from the Bon Appetit kitchen.
o Weekly - Detailed food delivery plans with Catering Chef through regular BEO meetings (M, W, F; 2:15 -3pm to start)
o Daily/Weekly - Schedule staff according to existing and anticipated event volume, flexing up and down as necessary with as much notice to staff as possible.
o Work with Café Manager to cross-train key staff in both departments to cover sick, vacation and emergency situations internally, and with the least disruption to customers
o Secure temporary staffing as needed
o Deliver events as needed
· Regular surveillance of EMS to be on the lookout for schedule/volume changes
· Order catering paper, beverage and catering specific Food Buy items
· Prepare rental and external food vendor orders for completion by Catering Admin. Asst.
· Hire, train, and discipline employees.
o Conduct first-round interviews and basic discipline
o Work with Catering Director to make final decisions
o New catering employee training
o Uphold Bon Appetit and campus policies, dress code, etc.
· Maintain the tools/supplies necessary for the catering staff to succeed
o Stock catering supplies
o Verify equipment is available and presentable
o Keep bar and coffee service supplies stocked
· Perform weekly inventory of catering supplies and foods from external vendors
· Represent company in a courteous, efficient, and friendly manner is all customer and employee interactions
· Monitor catering set-ups are completed according to pre-established Great Expectations Catering standards.
· Greet customers courteously, and interact with customers in a manner to ensure customer satisfaction
· Work with Catering Director to identify the cause and resolution of customer complaints in a friendly and service-oriented manner
· Demonstrate a complete understanding of menu items and explains same to customers accurately
· Work in a calm, accurate and efficient manner
· Oversee proper disposal of all catering leftovers
· Fulfill the duties of Catering Director as needed in his/her absence
Note: Job duties are subject to change as needed.
Responsibilities
FOOD AND SAFETY RESPONSIBILITIES:
· Responsible for ensuring proper presentation, portion control, and maintenance of proper serving temperatures for catering deliveries - follows HACCP standards
· Maintains sanitation and orderliness of the catering areas, including equipment, supplies and utensils
· Handles foods items appropriately during preparation, delivery and staging
· Ongoing staff training to maintain the highest food safety awareness
QUALIFICATIONS:
To perform this job successfully, an individual must be able to perform each essential duty satisfactorily. The requirements listed below are representative of the knowledge, skill, and/or ability required. Reasonable accommodations may be made to enable individuals with disabilities to perform the essential functions.
· Ability to interact with diverse and high-volume customer base in a friendly and efficient manner.
· Ability to effectively balance hours of self and staff to maintain motivated, professional staff
· Ability to work with minimal supervision, and accomplish tasks without directs instruction, and at times problem solve for the best solution.
· Ability to answer basic questions regarding unit operations and direct other questions to appropriate parties.
· Possess the ability to meet Bon Appétit unit specific uniform standards for this position.
· Utilize all Personal Protective Equipment's per Bon Appétit guidelines.
· Wear a cut resistance glove whenever using a sharp or potentially sharp tool or instrument.
Apply to Bon Appetit today!
Bon Appetit is a member of Compass Group USA.
Click here to Learn More about the Compass Story
Associates at Bon Appetit are offered many fantastic benefits.
Medical

Dental

Vision

Life Insurance/ AD

Disability Insurance

Retirement Plan

Paid Time Off

Holiday Time Off (varies by site/state)

Associate Shopping Program

Health and Wellness Programs

Discount Marketplace

Identity Theft Protection

Pet Insurance

Commuter Benefits

Employee Assistance Program

Flexible Spending Accounts (FSAs)
Compass Group is an equal opportunity employer.  At Compass, we are committed to treating all Applicants and Associates fairly based on their abilities, achievements, and experience without regard to race, national origin, sex, age, disability, veteran status, sexual orientation, gender identity, or any other classification protected by law.
Qualified candidates must be able to perform the essential functions of this position satisfactorily with or without a reasonable accommodation. Disclaimer: this job post is not necessarily an exhaustive list of all essential responsibilities, skills, tasks, or requirements associated with this position. While this is intended to be an accurate reflection of the position posted, the Company reserves the right to modify or change the essential functions of the job based on business necessity. *Los Angeles applicants: Compass Group will consider for employment qualified applicants with criminal histories in a manner consistent with the requirements of the Los Angeles Fair Chance Initiative for Hiring (Ban the Box ordinance)
Req ID:  1151336
Bon Appetit 
BRYAN GONI 
Application Instructions
Please click on the link below to apply for this position. A new window will open and direct you to apply at our corporate careers page. We look forward to hearing from you!
Apply Online
Posted: 1/24/2023
Job Status: Full Time
Job Reference #: 1151336