EXECUTIVE CHEF - FISD - FORT LAUDERDALE, FL
Job Description
FISD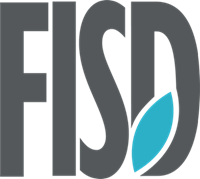 Position Title: EXECUTIVE CHEF - FISD - FORT LAUDERDALE, FL
Pay Grade: 14
Reports To:
Salary: $55000 - $65000 / year
Other Forms of Compensation:
Flik Independent School Dining has been leading the way in transforming private and independent school foodservice across 300 communities for over four decades. Our passionate team of associates is fully committed to delivering exceptional foodservice experiences every single time. Our meals are crafted from fresh, locally sourced ingredients, supporting sustainable agricultural practices that benefit our communities. But we don't stop at just foodservice – we take it to the next level by offering cutting-edge nutrition education programs that empower students to make smart, healthy choices daily. By combining nutritious meals with comprehensive education, we equip students with the essential tools they need to lead a healthy and thriving life. We believe in nourishing the whole person, creating community through great food and programming, and doing what's right, every time.
We are Nourishing a Brighter Future.
This position is eligible for an Employee Referral Bonus! If you know someone that is qualified for this role, please use the 'job search' in MyOpportunity to refer your referral and email them a link to apply. Your referral will be able to apply by clicking the link in the email then you can check the status under Careers in MyOpportunity by clicking on 'referral tracking.' For Employee Referral guidelines, FAQs and the Compass Employee Referral Policy, email MyReferral@compass-usa.com. Click here to view the step-by-step instructions to refer a friend to this position.
Job Summary
Working as the Executive Chef, you will be responsible for overseeing kitchen operations while maintaining a safe and sanitary work environment for the staff. You will prepare or direct the preparation of meals in accordance with corporate programs and guidelines. This is an exciting opportunity for an energetic, entrepreneurial Culinary professional.
Key Responsibilities:
Plans regular and modified menus according to established guidelines
Follows standardized recipes, portioning and presentation standards. Completes and utilizes daily production worksheets and waste log sheets. Tastes completed meals to ensure quality
Trains kitchen staff in food preparation, safe handling, operation of equipment, food safety and sanitation based on Company and regulatory standards
Establishes and maintains cleaning and maintenance schedules for equipment, storage and work areas. Ensures that kitchen staff follows and completes schedules as assigned
Maintains inventory of food and non-food supplies to stay within established guidelines while assuring that necessary product is available when needed
Makes all decisions regarding utilization of leftover food products staying within Company guidelines for such products
Complies with federal, state and local health and sanitation regulations and department sanitation procedures as evidenced through local health department and third-party audits
Follows facility, department, and Company safety policies and procedures to include occurrence reporting
Participates and attends departmental meetings, staff development, and professional programs, as appropriate
Preferred Qualifications:
A.S. or equivalent experience
5+ years of progressive culinary/kitchen management experience, depending upon formal degree or training
Extensive catering experience a plus
High volume, complex foodservice operations experience - highly desirable
Institutional and batch cooking experiences
Hands-on chef experience a must
Comprehensive knowledge of food and catering trends with a focus on quality, production, sanitation, food cost controls, and presentation
Must be experienced with computers; to include Microsoft Office (Word, Excel and Power Point), Outlook, E-mail and the Internet
Must be willing to participate in client satisfaction programs/activities
ServSafe certified - highly desirable
Apply to Flik today!
Flik Independent School Dining is a member of Compass Group USA
Click here to Learn More about the Compass Story
Compass Group is an equal opportunity employer.  At Compass, we are committed to treating all Applicants and Associates fairly based on their abilities, achievements, and experience without regard to race, national origin, sex, age, disability, veteran status, sexual orientation, gender identity, or any other classification protected by law.
Qualified candidates must be able to perform the essential functions of this position satisfactorily with or without a reasonable accommodation. Disclaimer: this job post is not necessarily an exhaustive list of all essential responsibilities, skills, tasks, or requirements associated with this position. While this is intended to be an accurate reflection of the position posted, the Company reserves the right to modify or change the essential functions of the job based on business necessity. We will consider for employment all qualified applicants, including those with a criminal history (including relevant driving history), in a manner consistent with all applicable federal, state, and local laws, including the City of Los Angeles' Fair Chance Initiative for Hiring Ordinance, the San Francisco Fair Chance Ordinance, and the New York Fair Chance Act. We encourage applicants with a criminal history (and driving history) to apply.
Flik Independent School Dinning maintains a drug-free workplace.
Associates at Flik Independent School Dining are offered many fantastic benefits.
Medical

Dental

Vision

Life Insurance/ AD

Disability Insurance

Retirement Plan

Paid Time Off

Holiday Time Off (varies by site/state)

Associate Shopping Program

Health and Wellness Programs

Discount Marketplace

Identity Theft Protection

Pet Insurance

Commuter Benefits

Employee Assistance Program

Flexible Spending Accounts (FSAs)
Req ID: 1224635
FISD 
STEPHANIE FREER 
[[req_classification]] 
Application Instructions
Please click on the link below to apply for this position. A new window will open and direct you to apply at our corporate careers page. We look forward to hearing from you!
Apply Online
Posted: 8/28/2023
Job Status: Full Time
Job Reference #: 1224635