Finance & Analytics Manager (HYBRID)
Job Description
Compass Corporate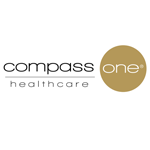 Compass One Healthcare is a premier healthcare company with 46,000 engaged team members who are focused on delivering quality, value, and exceptional patient experience through specialized services and protocols in more than 1,650 hospital and health system locations in 48 states.
Through a combined three-quarters of a century of healthcare experience, Compass One offers seven customer-focused core services: Food and Nutrition, Environmental, Patient Transportation, Laundry & Linen, Healthcare Technology Solutions (Clinical Engineering), Facilities Management, and Ambulatory Services.
Compass One is committed to the growth and development of its associates, and its unique Positive ImpressionsTM program features a team of 100-plus Patient Experience Managers dedicated to driving a better experience in each of our hospitals. Also, Compass One's exclusive partnership with Press Ganey leverages rich analytics to better understand how to improve experiences for patients, family, customers, caregivers, and the community.
Learn more about Compass Group, USA and Compass One here:
https://www.compassonehealthcare.com/
LOCATION: This is a Hybrid schedule at the office located at 400 Northridge Rd, Suite 600, Sandy Springs, GA 30350
Job Summary
The Manager of Finance & Analytics will be a partnership of finance and business intelligence and be responsible for building dashboards, reports, and tools to help with accurate data collection, processing, modeling, and analysis for the Compass Community Living (CCL) Sector. The ideal candidate has a knack for seeing solutions in sprawling data sets and the business mindset to convert insights into strategic opportunities for our company. The Manager will work alongside peers from Morrison Healthcare and Crothall sectors and report into the SVP of business intelligence for Compass One Healthcare.
The position will also work closely with leaders across CCL finance, sales, and operations to implement high quality, data-driven decisions and look to implement best practices and standards across sectors. They will use advanced data modeling, predictive modeling and analytical techniques to interpret key findings from company data and leverage these insights into initiatives that will support business outcomes. The right person for the job will apply their exhaustive knowledge of data analysis to solving real-world problems faced by our company and finding opportunities for improvement across multiple projects, teams and business units.
Job Summary
Build and improve dashboards and scorecards leveraging QlikView and QlikSense (BI Tool).
Look for/introduce best practices across sectors.
Understanding of financials, financial reporting, and attention to detail.
Build, develop and maintain data models, reporting systems, data automation systems, dashboards and performance metrics support that support key business decisions.
Lead cross-functional projects using advanced data modeling and analysis techniques to discover insights that will guide strategic decisions and uncover optimization opportunities.
Oversee the design and delivery of reports and insights that analyze business functions and key operations and performance metrics.
Develop and implement quality controls and departmental standards to ensure quality standards, organizational expectations, and regulatory requirements.
Manage and optimize processes for data intake, validation, mining and engineering as well as modeling, visualization and communication deliverables.
Examine, interpret and report results of analytical initiatives to stakeholders in leadership, technology, sales, marketing and product teams.
Communicate results and business impacts of insight initiatives to stakeholders within and outside of the company.
Query, integrate, analyze, and extract insights from varying large data sets of both qualitative and quantitate data
Provide deal and ad hoc financial support by working with operations and sales
Perform all other duties as assigned and required

Qualifications:
Strong skills in Excel, PowerPoint, and experience with data systems / BI programs (i.e. QlikView/Sense (Preferred), Tableau, Microsoft BI)
SQL skills preferred - ability to perform effective querying involving multiple tables and subqueries. Ability to load data into BI applications.
Working knowledge of data mining principles: predictive analytics, mapping, collecting data from multiple data systems on premises and cloud-based data sources.
Ability to turn large data sets into well designed visual representations
Ability to learn very quickly and independently
Self-motivated to learn new concepts and participate in new projects
Proven ability to analyze, evaluate and interpret complex data
Strong communication skills and professional business acumen
Ability to build relationships and work cross functionally with business partners
Education and Experience:
Bachelor's Degree in related field
MBA preferred
4+ years of relevant experience required with 1+ years in a similar position preferred
Apply to Compass One Healthcare today!
Compass One Healthcare is a member of Compass Group USA
Click here to Learn More about the Compass Story
Compass Group is an equal opportunity employer.  At Compass, we are committed to treating all Applicants and Associates fairly based on their abilities, achievements, and experience without regard to race, national origin, sex, age, disability, veteran status, sexual orientation, gender identity, or any other classification protected by law.
Qualified candidates must be able to perform the essential functions of this position satisfactorily with or without a reasonable accommodation. Disclaimer: this job post is not necessarily an exhaustive list of all essential responsibilities, skills, tasks, or requirements associated with this position. While this is intended to be an accurate reflection of the position posted, the Company reserves the right to modify or change the essential functions of the job based on business necessity. *Los Angeles applicants: Compass Group will consider for employment qualified applicants with criminal histories in a manner consistent with the requirements of the Los Angeles Fair Chance Initiative for Hiring (Ban the Box ordinance)
Associates at Compass One are offered many fantastic benefits.
Medical

Dental

Vision

Life Insurance/ AD

Disability Insurance

Retirement Plan

Paid Time Off

Holiday Time Off (varies by site/state)

Associate Shopping Program

Health and Wellness Programs

Discount Marketplace

Identity Theft Protection

Pet Insurance

Commuter Benefits

Employee Assistance Program

Flexible Spending Accounts (FSAs)
Req ID: 1129607
Compass Corporate 
Joel Riet 
[[req_classification]] 
Application Instructions
Please click on the link below to apply for this position. A new window will open and direct you to apply at our corporate careers page. We look forward to hearing from you!
Apply Online
Posted: 5/31/2023
Job Status: Full Time
Job Reference #: 1129607