FINANCE MANAGER
Job Description
Eurest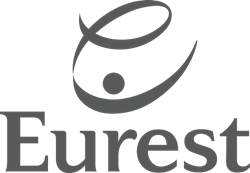 Position Title: FINANCE MANAGER
Food is our passion. It's what brings us all together. We're a division of Compass Group, the leading foodservice and support company in the world. The Eurest sector focuses on business/corporate culinary - dining and catering. Our account supports the largest technology provider across the globe. Together, our over 1,500 team members serve over 50,000 per day across an HQ and seven field site campuses around the country; as well as produces and caters over 30,000 events annually. Our award-winning team is a key player in contributing to the exciting and engaging workplace. Whether it be creating new culinary concepts, hosting promotions and events, designing the customer experience from start to finish in a new space and beyond, our team strives to provide an inspiring, immersive and vibrant environment that unites and connects people together through food. Our goal is to nourish, nurture and fuel employees, to foster partnership and productivity.

As we are continually evolving our program, we've built it on the pillars of sustainability, wellness and diversity – inclusivity for all at our core. These principles are woven into our fabric as a company – from taking steps to preserve the earth for future generations through sustainable practices. To not only partnering with women and minority owned companies, but investing in and supporting them, to rooting in our local community. To factoring in food as medicine – and designing our culinary vision around health and wellbeing. We are committed to a collaborative effort to bettering the world now and for generations to come.

Our enterprise is ever-changing. We are fueled by innovation and thrive in the growth mindset. And, we're growing! We're working with our client to build a new premiere destination on campus that will include world-class dining such as Food Halls, a pub, a bowling alley, retail and services and inventive gathering spaces that encourage collaboration. Join us and be a part of blazing a new trail. Come and reimagine with us.

Positions at this location require proof of COVID-19 vaccination, boosters, and/or regular COVID testing. Where permitted by law, applicants who are offered a position for this location may be asked about their vaccination status, which must meet minimum business requirements. All religious, medical, or other legally recognized exemptions regarding vaccination status will be considered.
Job Summary
This position is responsible for ensuring the accurate management and reporting of the location's finances – working with the location leadership team to develop action plans to continually drive financial performance. The ideal candidate will be an experienced and dynamic Finance/Accounting professional. They will understand financial concepts and how these relate to operational procedures and outcomes.
Essential Duties and Responsibilities:
Ensures the timely and effective execution of the accounting and finance processes
Implements financial controls and follows up on outstanding receivables and payments, on potential gaps between spending and budget, and in achieving savings objectives.
Ensures that monthly & ad hoc client and Compass financial KPIs, forecasts and reports are delivered accurate and timely.
Develops and delivers comprehensive monthly and quarterly analysis of the financial situation of the account to the executive team, driving initiatives to optimize cash flow, working capital, costs, capital efficiencies and synergies across different locations.
Provides ongoing financial support (and resolves inquiries) to Account Executives, Site Managers, Contract Managers and subcontractors.

Qualifications:
Bachelor's Degree in Accounting or Finance is required
A minimum of (5) plus years accounting experience in the facility management, dining and catering industry required, hotel or conference center operations experience a plus
Experience with business analysis, reporting, start-ups, and due diligence required.
Skilled at managing multiple priorities and relationships required
High level customer service skills required
Strong analytical, organizational, and presentation skills
Ability to operate in both structured and ambiguous situations
Adept at detailed planning, organizing and controlling complex processes as well as analyzing financial information. To include the ability to prioritize and manage multiple tasks/projects under pressure and during tight deadlines
Excellent communication skills required. i.e. written, verbal, presentation
Business Degree and/or CPA certification is preferred
High level of computer literacy
Apply to Eurest today!
Eurest is a member of Compass Group USA
Click here to Learn More about the Compass Story
Compass Group is an equal opportunity employer.  At Compass, we are committed to treating all Applicants and Associates fairly based on their abilities, achievements, and experience without regard to race, national origin, sex, age, disability, veteran status, sexual orientation, gender identity, or any other classification protected by law.
Qualified candidates must be able to perform the essential functions of this position satisfactorily with or without a reasonable accommodation. Disclaimer: this job post is not necessarily an exhaustive list of all essential responsibilities, skills, tasks, or requirements associated with this position. While this is intended to be an accurate reflection of the position posted, the Company reserves the right to modify or change the essential functions of the job based on business necessity. *Los Angeles applicants: Compass Group will consider for employment qualified applicants with criminal histories in a manner consistent with the requirements of the Los Angeles Fair Chance Initiative for Hiring (Ban the Box ordinance)
Associates at Eurest are offered many fantastic benefits.
Medical

Dental

Vision

Life Insurance/ AD

Disability Insurance

Retirement Plan

Paid Time Off

Holiday Time Off (varies by site/state)

Associate Shopping Program

Health and Wellness Programs

Discount Marketplace

Identity Theft Protection

Pet Insurance

Commuter Benefits

Employee Assistance Program

Flexible Spending Accounts (FSAs)
Req ID: 1009066
Eurest 
TARANPREET TANDON 
[[req_classification]] 
Application Instructions
Please click on the link below to apply for this position. A new window will open and direct you to apply at our corporate careers page. We look forward to hearing from you!
Apply Online
Posted: 5/19/2022
Job Status: Full Time
Job Reference #: 1009066