GENERAL MANAGER I - BETHESDA, MD
Job Description
Eurest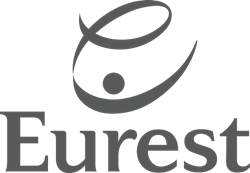 Position Title: GENERAL MANAGER I - BETHESDA, MD
Pay Grade: 15
Reports To: Regional Director, Operations
Salary: $90,000-$95,000 + Bonus eligible
As the leader in business and industry dining, Eurest is the company to join if you want a rewarding career packed with limitless opportunities. We feed the employees of the nation's largest and most-prestigious companies -- in every state and across all industries. As a member of Eurest's leadership and professional support team, you will help our 16,000 chefs, and in-unit associates excel as they deliver world-class meals in corporate cafes and executive dining rooms with on-site catering through vending innovations and more.
Our company is innovative, high performing and fast growing. Our teammates are enthusiastic, committed to quality and thrive on consistently delivering unparalleled results. And did we mention we work with exciting companies and at interesting locations? Come grow your career with Eurest.
Job Summary
The General Manager is responsible for managing and leading all aspects of the foodservice operation. This includes overseeing the preparation, presentation, delivery of food, managing the team, financial controls, and fostering positive client relationships. The General Manager will also foster strong interdepartmental relations and integrate the dining service department with the facility plan of operations. This is a great opportunity to be a part of a growing and innovative organization!
Key Responsibilities:
Participates in employee meetings, reviews and training programs
Manages in compliance with Company established policies and procedures
Manages in compliance with local, state, and federal laws and regulations
Maintains food cost while ensuring quality standards
Establishes and maintains good rapport with staff, client and guest and other departments
Manages financial acumen for all areas including financial reporting with sales reports P&L reports, writing and adhering to annual budgets and cash handling
Analyzes and creates trends for financial data
Manages purchasing and inventory controls
Plans menus in consultation with chefs
Is knowledgeable on HACCP controls along with proper storage and use of food
Preferred Qualifications:
Bachelor's degree is preferred, or equivalent professional experience
Eight to ten years upscale food service experience, including six years' experience at the management level
Experience in personnel management including hiring, supervision, evaluation and succession planning
Proven track record to achieve company goals in compliance with company/client policies and procedures
Excellent leadership and organizational skills, and must possess attention to detail
Supervisory, scheduling, training and coaching skills
Effective problem solving and conflict management skills
Ability to multi-task as well as stay on task and concentrate with constant interruptions
Experience in food purchasing, food costs and inventory control
Ability to create budgets, flash reports, financial targets and forecasts
Knowledge of cash handling procedures and reconciliation of multiple cash banks and reports
Must be knowledgeable on HACCP controls along with proper storage and use of food
Monitor compliance with health and fire regulations regarding food preparation and serving
Exceptional business etiquette and client relations
Manages time effectively and prioritizes tasks to meet deadlines
Strong catering experience required
Conformity to the highest standards of personal integrity and ethical behavior
Excellent knowledge of Microsoft Office: Word, Excel and PowerPoint
ServSafe or Department of Health certification a plus
Apply to Eurest today!
Eurest is a member of Compass Group USA
Click here to Learn More about the Compass Story
Compass Group is an equal opportunity employer. At Compass, we are committed to treating all Applicants and Associates fairly based on their abilities, achievements, and experience without regard to race, national origin, sex, age, disability, veteran status, sexual orientation, gender identity, or any other classification protected by law.
Qualified candidates must be able to perform the essential functions of this position satisfactorily with or without a reasonable accommodation. Disclaimer: this job post is not necessarily an exhaustive list of all essential responsibilities, skills, tasks, or requirements associated with this position. While this is intended to be an accurate reflection of the position posted, the Company reserves the right to modify or change the essential functions of the job based on business necessity. We will consider for employment all qualified applicants, including those with a criminal history (including relevant driving history), in a manner consistent with all applicable federal, state, and local laws, including the City of Los Angeles' Fair Chance Initiative for Hiring Ordinance, the San Francisco Fair Chance Ordinance, and the New York Fair Chance Act. We encourage applicants with a criminal history (and driving history) to apply.
Eurest maintains a drug-free workplace.
Associates at Eurest are offered many fantastic benefits.
Medical

Dental

Vision

Life Insurance/ AD

Disability Insurance

Retirement Plan

Paid Time Off

Holiday Time Off (varies by site/state)

Associate Shopping Program

Health and Wellness Programs

Discount Marketplace

Identity Theft Protection

Pet Insurance

Commuter Benefits

Employee Assistance Program

Flexible Spending Accounts (FSAs)
Application Instructions
Please click on the link below to apply for this position. A new window will open and direct you to apply at our corporate careers page. We look forward to hearing from you!
Apply Online
Pay: $90,000 to $95,000/year
Operations </b></p><p><b> </b><span><span><span>$90,000-$95,000 + Bonus eligible</span></span></span></p><p> </p><p> </p><p>As the leader in business and industry dining
Posted: 11/23/2023
Job Status: Full Time
Job Reference #: 1215915