Human Resources Manager Chase Center
Job Description
Bon Appetit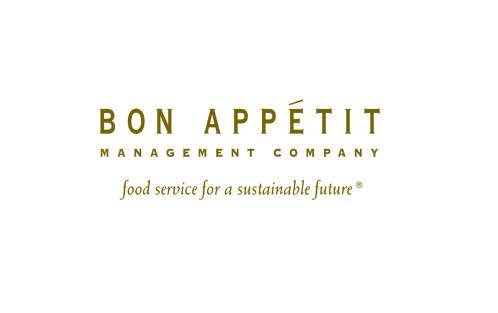 Position Title: Human Resources Manager Chase Center
Our Passion is Food!

At Bon Appetit Management Company we are committed to two things, great food and outstanding service! At Bon Appetit you won't find our managers referring to a corporate recipe book or our chefs microwaving the lunch special. We do not have standardized recipes or central commissaries, instead, our chefs and managers are expected to stay abreast of current culinary trends and bring cutting edge food into their cafes. We are a restaurant company that operates in contract food service. That means you will have the freedom to be creative, take risks, and truly shine. We are committed to our staff growing, trying new things, and learning all that they can. Our rapid growth and breadth of accounts translates into exciting opportunities for our people!
Job Summary
Duties and Responsibilities
· Provides tactical support to the HR Director and BA managers in areas involving training and development, recruitment and selection, and engagement and compliance
· Acts as an ambassador to all new and existing employees, answering questions regarding all aspects of the organization
· Manage employee check-in process for events
· Manages all recruitment activities as it relates to hourly associates, including planning and executing all job fairs and completing all steps in the internal transfer process
· Manages all federal, state, local, industry and company mandated trainings ensuring that all team members are in compliance, meeting all internal and external deadlines, and subsequent reporting
· Assists HR Director in facilitating annual performance appraisals, sending reminders at each step, and tracking completion
· Reconciles invoices for all HR activities
· Manage all employee health and welfare benefits for union employees by facilitating enrollment and acting liaison between the healthcare administrator and employees.
· Manages the general HR email and phone lines and responds accordingly
· Enforces all work rules, policies and procedures
· Champions the culture and values of Bon Appetit and seeks better ways to promote same
· Act as a resource to managers for employee relations, working with HR Director and HR Service Center to reach reasonable outcomes
· Partners with HR at other Bon Appetit sites to create and implement solutions for universal issues
· Works with payroll to ensure the appropriate HR-related wages and deductions
· Execute and provide Bon Appetit and client routine and ad-hoc reporting
· Assisted line managers with contract interpretation. Contribute to prevention and defense of union grievances, contract administration, and collective bargaining
· Works as a liaison between Bon Appetit and GSW management on issues such as trainings, guest services, Champion spotlights; where communication and collaboration are necessary
· Manage HR Coordinator
· Must maintain strict confidentiality, tact, and discretion regarding all employee issues
Qualifications
· 4-year degree in Psychology, Business Management, or related field and 5+ years of progressively responsible experience in HR
· 8 years of HR experience in lieu of a degree
· Masters degree in related field
· Knowledge of various HR specialty areas (recruiting, training, employee and/or labor relations, onboarding and off-boarding)
· Strong command of English, both verbal and written
· Fluency in Microsoft Office Suite (Outlook, Word, Excel, and Teams)
· Ability to work a nonstandard schedule
· Attention to detail, strong analytical skills and drive to see projects to completion
Preferred Qualifications
· PHR or SPHR certification
· Ability to understand and speak Chinese and/or Spanish
· Experience in a union environment
Apply to Bon Appetit today!
Bon Appetit is a member of Compass Group USA.
Click here to Learn More about the Compass Story
Associates at Bon Appetit are offered many fantastic benefits.
Medical

Dental

Vision

Life Insurance/ AD

Disability Insurance

Retirement Plan

Paid Time Off

Holiday Time Off (varies by site/state)

Associate Shopping Program

Health and Wellness Programs

Discount Marketplace

Identity Theft Protection

Pet Insurance

Commuter Benefits

Employee Assistance Program

Flexible Spending Accounts (FSAs)
Compass Group is an equal opportunity employer.  At Compass, we are committed to treating all Applicants and Associates fairly based on their abilities, achievements, and experience without regard to race, national origin, sex, age, disability, veteran status, sexual orientation, gender identity, or any other classification protected by law.
Qualified candidates must be able to perform the essential functions of this position satisfactorily with or without a reasonable accommodation. Disclaimer: this job post is not necessarily an exhaustive list of all essential responsibilities, skills, tasks, or requirements associated with this position. While this is intended to be an accurate reflection of the position posted, the Company reserves the right to modify or change the essential functions of the job based on business necessity. *Los Angeles applicants: Compass Group will consider for employment qualified applicants with criminal histories in a manner consistent with the requirements of the Los Angeles Fair Chance Initiative for Hiring (Ban the Box ordinance)
Req ID:  1092455
Bon Appetit 
BRYAN GONI 
Application Instructions
Please click on the link below to apply for this position. A new window will open and direct you to apply at our corporate careers page. We look forward to hearing from you!
Apply Online
Posted: 1/13/2023
Job Status: Full Time
Job Reference #: 1092455