MULTIMEDIA LEAD TECHNICIAN -NYC, NY
Job Description
Waveguide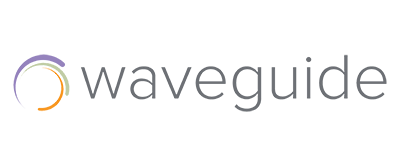 We are hiring immediately for a Multimedia Lead Technician position.
Location: NYC, NY Note: online applications accepted only.
Schedule:Monday - Friday
*Internal Employee Referral Bonus Available
We Make Applying Easy! Want to apply to this job via text messaging? Text JOB to 75000 and search requisition ID number 1012032.
The advertised program is an AI recruiting assistant that helps you apply to jobs with Compass Group. Message frequency varies. Message and data rates may apply. Text STOP to opt out or HELP for help. Terms and conditions: http://olivia.paradox.ai/moSkg
Diversity of thought and inclusion for all is what drives our success - we invite you to start your journey with us today!
Waveguide LLC is an independent consulting and design firm working with clients in a wide range of commercial and institutional markets to develop critical communication technology systems and infrastructure solutions. Our technology expertise includes audiovisual, voice and data communications infrastructure, and smart building controls. Our focus is on creating strategic technology plans, efficient building and infrastructure designs, and effective technology system solutions to drive the success of our clients' organizations.
Job Summary
Waveguide is seeking a Multimedia Lead Technician in NYC, NY to oversee the daily operation, coordination, execution, and support of the audiovisual systems and requirements of executive, educational, and routine meetings in a fast-paced, customer service focused conference center environment.
Key Responsibilities:
Oversees testing, maintenance, asset management, operation, and tear down of audiovisual (AV) and videoconference (VTC) equipment; (e.g., video data projection systems, computers, audio- and videoconference equipment, microphones, video cameras, audio systems, and operation of integrated AV systems).
Provides best effort assistance to fulfill any audiovisual technical requirements as assigned.
Provides a monthly report containing room usage data, open action items, equipment maintenance, and upcoming preventive maintenance schedules.
Maintains the process used to create trouble tickets, customer issue resolution logs, and asset management.
Executes all aspects of videoconference support including call set up, end user training, troubleshooting, and follow through on escalation of issues.
Provides consultation and education to all levels of end users on presentation technologies.
Troubleshoots audiovisual and videoconferencing related technology (various projectors, control systems, audio and videoconferencing).
Maintains conference room integrity.
Performs regular preventive maintenance checks (e.g., either report or address issues such as cable management issues, safety standards noncompliance, etc.).
Escalates housekeeping and technical issues outside of AV and conferencing technology and applications to appropriate department.
Maintains understanding of current and new presentation technology.
Preferred Qualifications:
High School diploma or equivalent a must
Three to five years audiovisual technology management experience
Three to five years AV and presentation technologies experience
Three to five years customer service experience
Thorough working knowledge of the operation and troubleshooting of AV and videoconferencing related technology
Strong customer service and communications skills required
Working knowledge of Microsoft Office (Word, Excel, Lync, PowerPoint, Outlook)
Ability to facilitate tasks with internal and external staff to assure meeting and event success
Understanding of normal business and office procedures
Experience working in a fast paced university/conference center environment
Self-motivated independent thinker
A CTS certification by InfoComm
Industry relevant training or technical courses a plus
Basic familiarity with commercial/institutional building design and construction, including understanding of typical building systems (i.e. HVAC, electrical, lighting, building controls, security, etc.)
Associates at Waveguide are offered many fantastic benefits.
Medical

Dental

Vision

Life Insurance/ AD

Disability Insurance

Retirement Plan

Paid Time Off

Holiday Time Off (varies by site/state)

Associate Shopping Program

Health and Wellness Programs

Discount Marketplace

Identity Theft Protection

Pet Insurance

Commuter Benefits

Employee Assistance Program

Flexible Spending Accounts (FSAs)
About Compass Group: Achieving leadership in the foodservice industry
Compass Group is an equal opportunity employer. At Compass, we are committed to treating all Applicants and Associates fairly based on their abilities, achievements, and experience without regard to race, national origin, sex, age, disability, veteran status, sexual orientation, gender identity, or any other classification protected by law.

Qualified candidates must be able to perform the essential functions of this position satisfactorily with or without a reasonable accommodation. Disclaimer: this job post is not necessarily an exhaustive list of all essential responsibilities, skills, tasks, or requirements associated with this position. While this is intended to be an accurate reflection of the position posted, the Company reserves the right to modify or change the essential functions of the job based on business necessity. *Los Angeles applicants: Compass Group will consider for employment qualified applicants with criminal histories in a manner consistent with the requirements of the Los Angeles Fair Chance Initiative for Hiring (Ban the Box ordinance).
Application Instructions
Please click on the link below to apply for this position. A new window will open and direct you to apply at our corporate careers page. We look forward to hearing from you!
Apply Online
Posted: 6/23/2022
Job Status: Full Time
Job Reference #: 1012032