Operations Support Manager
Job Description
Eversource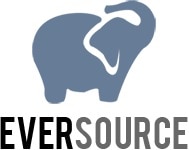 Operations Support Manager- (REQ1043666)
Job Type: Full-Time
Schedule: 8:00 am-5:00 pm, Monday-Friday (On-Site)
Benefits: Full Benefit Packages Offered
Starting at: $60k (bonus eligible, up to 5%)
Zip Code: 60601
EverSource is an innovative facilities management company that ensures dedication to its clients and a positive company culture. From mailing processes to copy center management, EverSource associates perform essential tasks efficiently, thoroughly, and in a personalized manner. As a company, we are committed to providing our clients with top-notch services and our associates with frequent growth opportunities. At EverSource you will be a valued team member whose innovative thinking will be not only accepted but encouraged and implemented.
Join EverSource's Talent team today!
This position is eligible for an Employee Referral Bonus! If you know someone that is qualified for this role, please use the "job search" in MyOpportunity to refer your referral and email them a link to apply. Your referral will be able to apply by clicking the link in the email then you can check the status under Careers in MyOpportunity by clicking on "referral tracking." For Employee Referral guidelines, FAQs and the Compass Employee Referral Policy, email MyReferral@compass-usa.com.
Job Summary
The Operations Support Manager's (OSM) primary responsibility is to oversee a team of 6-10 on-site leaders at various client locations in the Chicagoland area.
Responsibilities:
Oversee a team of 6-10+ people, providing leadership, training, and ongoing support.
Uphold EverSource service standards, promote EverSource culture, and utilize internal tools to drive engagement.
Coordinate weekly and/or bi-weekly site visits to inspect serviceable areas and provide actionable items, training, and guidance for on-site leaders and front-line team members.
Organize schedules and coverage for all areas of service.
Attend monthly client meetings and quarterly business review meetings.
Develop tools and resources with the goal to improve operational efficiencies and streamline processes.
Ensure compliance to EverSource business standards as it relates to Human Resources, Financials, and Operational best practices.
Provide training and development to team members of all levels to drive internal promotions.
Serve as the main point of contact to clients and practice impeccable communication, both written and oral.
Work hands-on with the team and lead by example.
Spearhead recruiting efforts to ensure staffing compliance and budget alignment for each client site.
Respond to requests in a timely manner and extend outstanding customer service to all internal/external customers, clients, and team members.
Maintain records related to payroll and financial reporting.
Organize weekly meetings and attend all management meetings.
Coordinate cross-training efforts.
Evaluate value-add opportunities, and present to management and clients.
Assist with administrative tasks and other duties as needed.

Qualifications:
High school diploma or equivalent (GED), college degree a plus
Prior supervisory or management experience
Proven customer service-related experience
Maintain a positive attitude in busy environments
Proficient computer skills including MS Office or equivalent
Follows all established processes and procedures
Excellent communication skills both written and oral
Willingness to embrace and perform continuous training and professional educational programs
Proven flexibility, and hands-on approach to managing business needs
Ability to lift 40+ pounds

Positions at this location require a COVID-19 vaccination; where permitted by law, applicants who are offered a position for this account will be asked about their vaccination status, which must meet minimum business requirements. All religious, medical, or other legally recognized exemptions regarding vaccination status will be considered???
Apply to EverSource today!
EverSource is a member of Compass Group USA
Click here to Learn More about the Compass Story
Compass Group is an equal opportunity employer. At Compass, we are committed to treating all Applicants and Associates fairly based on their abilities, achievements, and experience without regard to race, national origin, sex, age, disability, veteran status, sexual orientation, gender identity, or any other classification protected by law.
Qualified candidates must be able to perform the essential functions of this position satisfactorily with or without a reasonable accommodation. Disclaimer: this job post is not necessarily an exhaustive list of all essential responsibilities, skills, tasks, or requirements associated with this position. While this is intended to be an accurate reflection of the position posted, the Company reserves the right to modify or change the essential functions of the job based on business necessity. *Los Angeles applicants: Compass Group will consider for employment qualified applicants with criminal histories in a manner consistent with the requirements of the Los Angeles Fair Chance Initiative for Hiring (Ban the Box ordinance)
Associates at Ever Source are offered many fantastic benefits.
Medical

Dental

Vision

Life Insurance/ AD

Disability Insurance

Retirement Plan

Paid Time Off

Holiday Time Off (varies by site/state)

Associate Shopping Program

Health and Wellness Programs

Discount Marketplace

Identity Theft Protection

Pet Insurance

Commuter Benefits

Employee Assistance Program

Flexible Spending Accounts (FSAs)
Req ID: 1043666
Eversource
Brandy Wilson
[[req_classification]]
Application Instructions
Please click on the link below to apply for this position. A new window will open and direct you to apply at our corporate careers page. We look forward to hearing from you!
Apply Online
Pay: up to $60,000/year
Monday-Friday (On-Site) &nbsp;&nbsp;<br><b>Benefits</b>: Full Benefit Packages Offered&nbsp;<br><b>Starting at</b>: $60k (bonus eligible
Posted: 8/10/2022
Job Status: Full Time
Job Reference #: 1043666