Pastry Sous Chef
Job Description
FoodPlus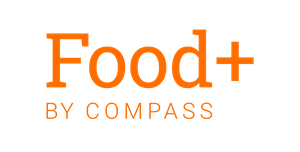 To support our growth we're looking for a Pastry Sous Chef to join our awesome team!

This role will be based on-site in the Bay Area, CA

Positions at this location require proof of COVID-19 vaccination, boosters, and/or regular COVID testing. Where permitted by law, applicants who are offered a position for this location may be asked about their vaccination status, which must meet minimum business requirements. All religious, medical, or other legally recognized exemptions regarding vaccination status will be considered.
We Make Applying Easy! Want to apply to this job via text messaging? Text JOB to 75000 and search requisition ID number 1106864.
Diversity of thought and inclusion for all is what drives our success – we invite you to start your journey with us today!
We're Food+ by Compass! Although the past year has been quite a rollercoaster for everyone, our amazing talented teams have continued to work tirelessly crafting incredible food experiences to help fuel the teams creating world-changing technologies at one of the world's major tech companies!
We're excited to grow our global team of skilled culinarians, managers, food service operators and subject matter experts - this is not just a workplace, it's a place to innovate, a platform to bring your ideas to life, contribute to a sustainable future and best of all - be a part of an awesome team!
To find out more about careers at Food+ by Compass please visit; https://www.foodplusbycompass.com/

As a Pastry Sous Chef, you are responsible for assisting with the overall success of the food program and overseeing culinary functions. The position entails assisting in all phases of planning, ordering, inventory, and food preparation. This includes adhering to the client's culture and guidelines, the Health Department's regulations, and the company's standards and expectations of food quality, freshness and presentation. The Pastry Sous Chef also motivates, trains, develops, and directs the back of house associates preparing and cooking foods to accomplish the objectives of the operation to the satisfaction of the customers, clients, and management.
Essential Duties and Responsibilities:
Assists in coordinating and participating in the preparation and cooking of various food items.
Assists with planning and creating menus.
Rolls out new pastry programs in conjunction with the marketing and pastry team.
Assists with managing cost controls and controlling expenditure.
Performs other duties as assigned.
Qualifications:
5 years of related pastry experience including 1 year at the management level.
Experience in restaurants, hotels, corporate dining, education, military, health care, and/or related food service operations.
Knowledge of food and industry trends with a focus on quality, production, sanitation, safety, food cost controls, and presentation.
Ability to set up and distribute production sheets.
Supervisory, leadership, training, management, and coaching skills.
ServSafe or Department of Health Certification is preferred.
Computer skills and knowledge of Google Sheets.
Associate's degree in Culinary Arts is preferred.
Associates at Bon Appétit are offered many fantastic benefits.
Both full-time and part-time positions offer the following benefits to associates:
Retirement Plan
Associate Shopping Program
Health and Wellness Programs
Discount Marketplace
Identity Theft Protection
Pet Insurance
Voluntary Benefits, including Critical Illness Insurance, Accident Insurance, Hospital Indemnity Insurance, Legal Services, and Choice Auto and Home Program
In addition, full-time positions also offer the following benefits to associates:
Medical
Dental
Vision
Life Insurance/AD
Disability Insurance
Commuter Benefits
Employee Assistance Program
Flexible Spending Accounts (FSAs)
About Compass Group: Achieving leadership in the foodservice industry
Compass Group is an equal opportunity employer. At Compass, we are committed to treating all Applicants and Associates fairly based on their abilities, achievements, and experience without regard to race, national origin, sex, age, disability, veteran status, sexual orientation, gender identity, or any other classification protected by law.
Qualified candidates must be able to perform the essential functions of this position satisfactorily with or without a reasonable accommodation. Disclaimer: this job post is not necessarily an exhaustive list of all essential responsibilities, skills, tasks, or requirements associated with this position. While this is intended to be an accurate reflection of the position posted, the Company reserves the right to modify or change the essential functions of the job based on business necessity. *Los Angeles applicants: Compass Group will consider for employment qualified applicants with criminal histories in a manner consistent with the requirements of the Los Angeles Fair Chance Initiative for Hiring (Ban the Box ordinance).
Req ID: 1106864
FoodPlus
Application Instructions
Please click on the link below to apply for this position. A new window will open and direct you to apply at our corporate careers page. We look forward to hearing from you!
Apply Online
Posted: 11/28/2022
Job Status: Full Time
Job Reference #: 1106864