PATIENT SERVICES MANAGER, Rapid City, SD
Job Description
Compass One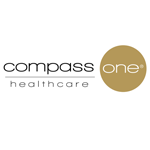 Position Title: PATIENT SERVICES MANAGER (Mon) Rapid City, SD
Salary: $47,500 - $52,000
Compass One Healthcare is a premier healthcare company with 46,000 engaged team members who are focused on delivering quality, value, and exceptional patient experience through specialized services and protocols in more than 1,650 hospital and health system locations in 48 states. Through a combined three-quarters of a century of healthcare experience, Compass One offers seven customer-focused core services: Food and Nutrition, Environmental, Patient Transportation, Laundry & Linen, Healthcare Technology Solutions (Clinical Engineering), Facilities Management, and Ambulatory Services. Compass One is committed to the growth and development of its associates, and its unique Positive ImpressionsTM program features a team of 100-plus Patient Experience Managers dedicated to driving a better experience in each of our hospitals. Also, Compass One's exclusive partnership with Press Ganey leverages rich analytics to better understand how to improve experiences for patients, family, customers, caregivers, and the community.
Job Summary
We are seeking a Patient Services Manager to lead our Patient Services Team in an Acute Care hospital setting in Rapid City, SD.
Key Responsibilities:
Establishes goals and oversees implementation of patient food services needs based upon medical direction and patient population
Hires, directs, coaches, trains, and develops patient service team members
Complies with dietary restrictions on special or modified diets to ensure optimal food preferences are met within guidelines of the diet order limitations
Ensures patient services staff assists in achieving stated patient satisfaction goals
Complies with regulatory standards, including federal, state, and accrediting agencies while adhering to facility confidentiality, HIPAA regulations, and patient rights policies
Participates in/ leads patient satisfaction programs, departmental meetings, and facility wide Quality Assurance/Performance Improvement programs

Qualifications:
Associate degree with one (1) year work experience in food services or related field, or bachelor's degree in food service technology/management or related field
Certified Dietary Manager certificate, Registered Diet Technician or Registered Dietitian, preferred
Minimum of one (1) year experience in food service management preferred in an acute care setting
ServSafe® certified, desirable
Possess the necessary skills to effectively utilize Microsoft office applications, electronic medical record, and diet office systems
Apply to Compass One Healthcare today!
Compass One Healthcare is a member of Compass Group USA
Click here to Learn More about the Compass Story
Compass Group is an equal opportunity employer. At Compass, we are committed to treating all Applicants and Associates fairly based on their abilities, achievements, and experience without regard to race, national origin, sex, age, disability, veteran status, sexual orientation, gender identity, or any other classification protected by law.
Qualified candidates must be able to perform the essential functions of this position satisfactorily with or without a reasonable accommodation. Disclaimer: this job post is not necessarily an exhaustive list of all essential responsibilities, skills, tasks, or requirements associated with this position. While this is intended to be an accurate reflection of the position posted, the Company reserves the right to modify or change the essential functions of the job based on business necessity. *Los Angeles applicants: Compass Group will consider for employment qualified applicants with criminal histories in a manner consistent with the requirements of the Los Angeles Fair Chance Initiative for Hiring (Ban the Box ordinance)
Associates at Compass One are offered many fantastic benefits.
Medical

Dental

Vision

Life Insurance/ AD

Disability Insurance

Retirement Plan

Paid Time Off

Holiday Time Off (varies by site/state)

Associate Shopping Program

Health and Wellness Programs

Discount Marketplace

Identity Theft Protection

Pet Insurance

Commuter Benefits

Employee Assistance Program

Flexible Spending Accounts (FSAs)
Positions at this location require proof of COVID-19 vaccination, boosters, and/or regular COVID testing. Where permitted by law, applicants who are offered a position for this location may be asked about their vaccination status, which must meet minimum business requirements. All religious, medical, or other legally recognized exemptions regarding vaccination status will be considered.
Application Instructions
Please click on the link below to apply for this position. A new window will open and direct you to apply at our corporate careers page. We look forward to hearing from you!
Apply Online
Pay: $47,500 to $52,000/year
SD</span></b> </p><p><b> $47,500 - $52,000 </b></p><p><b>Compass One Healthcare</b> is a premier healthcare company with 46,000 engaged team members who are focused on delivering quality
Posted: 1/30/2023
Job Status: Full Time
Job Reference #: 1125471