Quality Assurance Manager - Seattle, WA
Job Description
Eurest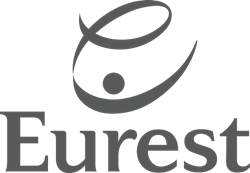 Position Title: Quality Assurance Manager - Seattle, WA
Pay Grade: 17
Salary; $75,000 - $90,000
As the leader in business and industry dining, Eurest is the company to join if you want a rewarding career packed with limitless opportunities. We feed the employees of the nation's largest and most-prestigious companies -- in every state and across all industries. As a member of Eurest's leadership and professional support team, you will help our 16,000 chefs, and in-unit associates excel as they deliver world-class meals in corporate cafes and executive dining rooms with on-site catering through vending innovations and more.
Our company is innovative, high performing and fast growing. Our teammates are enthusiastic, committed to quality and thrive on consistently delivering unparalleled results. And did we mention we work with exciting companies and at interesting locations? Come grow your career with Eurest.
Job Summary
The Quality Assurance Manager is responsible for development and maintenance of all QA programs, meeting USDA, FDA and customer requirements and ensuring the quality and safety of supplied goods. Must have strong knowledge in Preventive Controls for Human Food. A strong background in manufacturing, quality assurance and strong understand of FSMA is a must.
Key Responsibilities:
Contributes to development and execution of product food safety and quality programs to support the organization's goals of operational excellence, customer/client satisfaction, financial performance, market leadership, and preferred employer.
Responsible for developing and on-going maintenance of the Food Safety Plan. Must be able to identify deficiencies and implement new strategies.
Ensures all HACCP, GMP's, sanitation preventive controls, supply chain preventive controls and all other prerequisite food safety standards are met according to USDA, FDA, FSIS, FSMA and corporate requirements.
Must have extensive knowledge of the facilities process flow and engage personnel in all areas of food safety and quality within the flow.
Manages Allergen Preventive Controls Program ensuring accurate allergen labeling on finished food products and prevention of allergen cross contact.
Manages the written recall program.
Ensures complete traceability of incoming raw materials and finished product while managing lot code tracking.
Ensures labeling programs is accurate in accordance with allergens, ingredients and nutritional information.
Oversees all food safety audits conducted by government and third party agencies.
Responds to customer safety and quality concerns as needed.
Preferred Qualifications:
At least 6 years of directly related experience required in Quality Assurance and Food Safety manufacturing role.
Experienced in prepared foods manufacturing a plus.
HACCP program development and FSMA is a must.
HACCP certification, Preventive Controls for Human Food (PCQI) and GFSI auditor certification a must.
Strong understanding of required third party audit and GFSI audit scheme programs and standards.
Working knowledge of food processing and distribution regulations, i.e. FDA and USDA/FSIS, and industry practice.
Experience developing and motivating personnel.
Track record of food safety/QA success in any of the following focus areas a plus: meat, poultry, seafood, processed foods, distribution, proprietary/private-label product development and/or monitoring.
B.S. degree in food technology, food science, or related curriculum and/or experience required.
Ability to function effectively within a fast-paced, diverse and evolving corporate culture is necessary.
Proficient in Microsoft Office applications and ability to learn various software and web-enabled programs.
Must be a strong, persuasive communicator and coach, with the ability to relate to other professionals, peers, and field operators, both technical and non-technical.
Strong data management, reporting, and technical writing skills.
Apply to Eurest today!
Eurest is a member of Compass Group USA
Click here to Learn More about the Compass Story
Compass Group is an equal opportunity employer. At Compass, we are committed to treating all Applicants and Associates fairly based on their abilities, achievements, and experience without regard to race, national origin, sex, age, disability, veteran status, sexual orientation, gender identity, or any other classification protected by law.
Qualified candidates must be able to perform the essential functions of this position satisfactorily with or without a reasonable accommodation. Disclaimer: this job post is not necessarily an exhaustive list of all essential responsibilities, skills, tasks, or requirements associated with this position. While this is intended to be an accurate reflection of the position posted, the Company reserves the right to modify or change the essential functions of the job based on business necessity. *Los Angeles applicants: Compass Group will consider for employment qualified applicants with criminal histories in a manner consistent with the requirements of the Los Angeles Fair Chance Initiative for Hiring (Ban the Box ordinance)
Eurest maintains a drug-free workplace.
Associates at Eurest are offered many fantastic benefits.
Medical

Dental

Vision

Life Insurance/ AD

Disability Insurance

Retirement Plan

Paid Time Off

Holiday Time Off (varies by site/state)

Associate Shopping Program

Health and Wellness Programs

Discount Marketplace

Identity Theft Protection

Pet Insurance

Commuter Benefits

Employee Assistance Program

Flexible Spending Accounts (FSAs)
Application Instructions
Please click on the link below to apply for this position. A new window will open and direct you to apply at our corporate careers page. We look forward to hearing from you!
Apply Online
Pay: $75,000 to $90,000/year
WA</span></b> </p><p><b> <span>17</span></b> </p><p><b>Salary; $75,000 - $90,000</b></p><p> </p><p>As the leader in business and industry dining
Posted: 5/31/2023
Job Status: Full Time
Job Reference #: 1165985