SENIOR HUMAN RESOURCES MANAGER
Job Description
ESS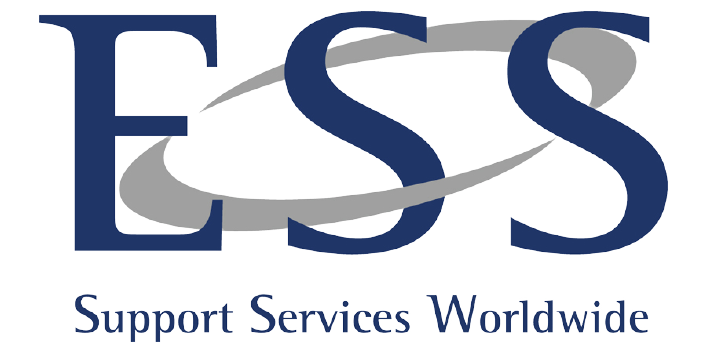 You might not know our name, but you know where we are. That's because Compass Group Canada is part of a global foodservice and support services company that's the 6th largest employer in the world, with 625,000 employees.
You'll find us in schools, colleges, hospitals, office buildings, senior living communities, tourist attractions, sports venues, remote camps and military installations and more. We're in all major cities, at remote work sites and everywhere in between - doing business in Canada and 50+ other countries where you can learn and grow. Join us now and point your career forward!
Imagine working in a place where thousands of people rely on your team to bring out the best in their day. Join us and know you can make it happen by creating a home away from home for our clients. You can make every day more enjoyable simply by serving a nutritious meal, or ensuring a safe living environment, or creating recreational programs for their down time. No matter what role you play with us, it will be an important one. 
Why work with ESS Support Services? We are a member of Compass Group Canada, the leading foodservice and support services company. We work with clients in the oil and gas, mining, construction, coastal logging, military and defense sectors. Coverage is as diverse as offshore oil rigs in the Gulf of Mexico, to coastal logging camps in B.C., to construction camps in the Alberta Oil Sands. Facilities are located within drill camps, mining camps, construction camps, pipeline camps, oil and gas installations and correctional facilities.
Job Summary
The Senior Human Resources Manager is based in Lafayette, Louisiana but will support locations across the Gulf of Mexico, Alaska and associates in Antarctica. ESS Support Services Worldwide is the specialty division of Compass Group providing premier catering and support services to offshore and remote sites.

The role's primary objective is to provide a high-touch strategic HR support. The role is multi-faceted with a focus on HR Strategy development. The successful manager assesses and anticipates HR-related needs; acts as the link between HR and the business ensuring effective communication and consistent approach. This role seeks to develop integrated solutions; formulates partnerships to deliver value added HR services that reflect the business objectives of the organization. The role maintains an effective level of business literacy about the business units' financial position, its mid-range plans, its culture and its competition; should be a content expert regarding talents strategies, policies & procedures, program implementation, with knowledge of state and local employment legislation & Promotes workplace diversity in all people processes & activities: promotions, building teams, talent management, etc.
The business savvy HR candidate will have had proven track record in relationship building, innovation & problem solving. Be self directed, flexible, resilient, and highly motivated & posse's high- personal ethical standards.
Essential Skills:
Supervisory skills are a must. The role leads a team of up to seven across multiple regions.
Superb communication skills honed in business partnering/advisory roles.
Demonstrated ability to interpret information to make business decisions and recommendations; formulate people strategies within context.
Know-How to build rapport quickly with key members of the leadership team
Experience of coaching senior leaders and facilitating senior teams; Team leadership / management
Aptitude to represent the Human Resource function as part of the bigger business picture
A professional and commercial approach to HR, with the skill to deliver high employee satisfaction, appropriate development and reward for individuals.
Experience in working in a cross-functional team e.g. change management; leading the functional specific aspects.
Demonstrated experiences of adding value as both an individual contributor and active team member.
Expertise and track record in leading HR change initiatives related projects.
Strong Business Acumen with Basic financial skills, ability to read and understand financial statements & budgets
Demonstrated knowledge and ability to understand and value the perspectives and backgrounds of all parties.
Strong understanding of employment Law.
Qualifications:
Bachelor's Degree in Human Resources, Business Management, Hospitality Management/Integration, Statistics, or related degree.
Master's or legal degree preferred.
PHR or SPHR desirable.
A solid understanding of all the key HR specialist areas
Three (3) - seven (7) years' experience in a multi-site, multi-state environment.
Associate relations experience a must.
Previous operations experience a plus.
Must be willing to work the necessary hours and schedule to meet business needs.
Must be able to travel up to 15%.

Compass Group Canada is committed to nurturing a diverse workforce representative of the communities within which we operate. We encourage and are pleased to consider all qualified candidates, without regard to race, colour, citizenship, religion, sex, marital / family status, sexual orientation, gender identity, aboriginal status, age, disability or persons who may require an accommodation, to apply.
For accommodation requests during the hiring process, please contact PeopleHub@compass-canada.com for further information.
Application Instructions
Please click on the link below to apply for this position. A new window will open and direct you to apply at our corporate careers page. We look forward to hearing from you!
Apply Online
Posted: 1/27/2023
Job Status: Full Time
Job Reference #: 1125710