Sous Chef California English
Job Description
Bon Appetit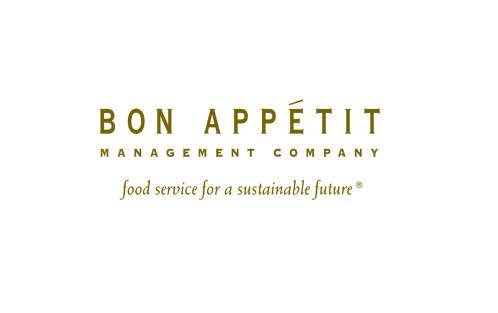 Position Title: Sous Chef California English
Our Passion is Food!

At Bon Appetit Management Company we are committed to two things, great food and outstanding service! At Bon Appetit you won't find our managers referring to a corporate recipe book or our chefs microwaving the lunch special. We do not have standardized recipes or central commissaries, instead, our chefs and managers are expected to stay abreast of current culinary trends and bring cutting edge food into their cafes. We are a restaurant company that operates in contract food service. That means you will have the freedom to be creative, take risks, and truly shine. We are committed to our staff growing, trying new things, and learning all that they can. Our rapid growth and breadth of accounts translates into exciting opportunities for our people!
This position is eligible for an Employee Referral Bonus! If you know someone that is qualified for this role, please use the 'job search' in MyOpportunity to refer your referral and email them a link to apply. Your referral will be able to apply by clicking the link in the email then you can check the status under Careers in MyOpportunity by clicking on 'referral tracking.' For Employee Referral guidelines, FAQs and the Compass Employee Referral Policy, email MyReferral@compass-usa.com. Click here to view the step-by-step instructions to refer a friend to this position.
Job Summary
Bon Appetit Management is searching for a Sous Chef to join our team at California English with Richard Blais.
Our ideal Sous Chef candidate shares our passion for delivering the highest quality of food, beverage, and service - taking great pride in your work and your ability to impact both guest and team member. This opportunity requires a hands on, highly organized chef who can work under pressure and who is an inspiring leader who invests time in continuous learning and improvement; staying current in culinary trends and is always striving to exceed our guests' expectations.
We are looking for talented and passionate people who want to push themselves to become the best culinarian possible. Our team stresses genuine hospitality, efficiency, safety, cleanliness and creativity along with the desire to learn. She/he/they will understand the crucial importance of employee development and mentoring.
There are opportunities for growth within Bon Appétit, and we pride ourselves on training the next generation of great Chefs. Highly motivated professionals who are detail focused, committed to locally sourced and artisanal quality products are encouraged to apply.
Working as the Sous Chef, you will be responsible for the successful operation of the Culinary Department for a facility. You will assist in the supervision, preparation, and cooking of various food items, developing daily menu items and their preparation and garnishment. You may supervise hourly associates and you work with Executive Chef/Chef to develop new menus and assist with ordering. This is an exciting opportunity for an energetic, entrepreneurial Culinary professional.
Key Responsibilities:
* Assists the Executive Chef with managing cost controls and control expenditures for the account
* Assists the Executive Chef with planning and creating menus
* Produces and execute catering events
* Rolls out new culinary programs in conjunction with Company marketing and culinary team
Qualifications
Minimum 3 years' experience as a Sous Chef in high-volume industry-leading complex food service operations such as catering companies, hotels, resorts and convention centers.
Ability to work flexible hours, including nights, weekends, and holidays in addition to normal business hours, as needed.
Lead and cook by example and provide guidance to all team members. Ensure kitchen operations are established and can run smoothly, safely and efficiently in your absence
Maintain recipes, portion specifications, and standard preparation procedures for all dishes and ensure that all cooks are following these standards.
Maintains openness and willingness to learn new techniques and improve abilities.
Skilled in direct interaction with guests.
A.S. or equivalent experience Some progressive culinary/kitchen management experience, depending upon formal degree or training
Catering experience a plus
Institutional and batch cooking experiences helpful Comprehensive knowledge of food and catering trends with a focus on quality, production, sanitation, food cost controls, and presentation
Must be experienced with computers; to include Microsoft Office (Word, Excel and Power Point), Outlook, E-mail and the Internet
Must be willing to participate in client satisfaction programs/activities
ServSafe certified - highly desirable
Apply to Bon Appetit today!
Bon Appetit is a member of Compass Group USA.
Click here to Learn More about the Compass Story
Associates at Bon Appetit are offered many fantastic benefits.
Medical

Dental

Vision

Life Insurance/ AD

Disability Insurance

Retirement Plan

Paid Time Off

Holiday Time Off (varies by site/state)

Associate Shopping Program

Health and Wellness Programs

Discount Marketplace

Identity Theft Protection

Pet Insurance

Commuter Benefits

Employee Assistance Program

Flexible Spending Accounts (FSAs)
Compass Group is an equal opportunity employer.  At Compass, we are committed to treating all Applicants and Associates fairly based on their abilities, achievements, and experience without regard to race, national origin, sex, age, disability, veteran status, sexual orientation, gender identity, or any other classification protected by law.
Qualified candidates must be able to perform the essential functions of this position satisfactorily with or without a reasonable accommodation. Disclaimer: this job post is not necessarily an exhaustive list of all essential responsibilities, skills, tasks, or requirements associated with this position. While this is intended to be an accurate reflection of the position posted, the Company reserves the right to modify or change the essential functions of the job based on business necessity. *Los Angeles applicants: Compass Group will consider for employment qualified applicants with criminal histories in a manner consistent with the requirements of the Los Angeles Fair Chance Initiative for Hiring (Ban the Box ordinance)
Req ID:  1127422
Bon Appetit 
BRYAN GONI 
Application Instructions
Please click on the link below to apply for this position. A new window will open and direct you to apply at our corporate careers page. We look forward to hearing from you!
Apply Online
Posted: 1/10/2023
Job Status: Full Time
Job Reference #: 1127422