SR. DATA ANALYST (REMOTE NATIONWIDE)
Job Description
E15 Group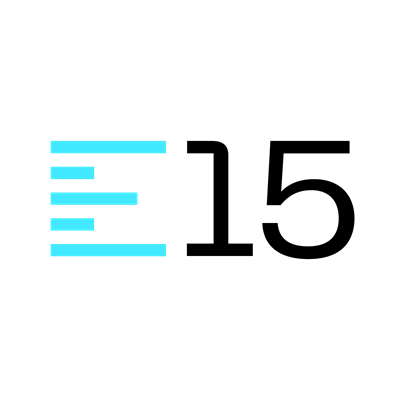 At E15, we are the spark that ignites. Our team delivers next-generation insights based on data, not hunches, to drive business in healthcare, campus, corporate, sports, entertainment, hospitality, and retail industries to help companies make forward-looking decisions to benefit their business and their guests. For more information on what we are about as a company, check us out by following the link below: www.e15group.com
LOCATION REQUIRMENTS: Remote Nationwide
SALARY RANGE: $120k - $130k base plus annual bonus and company benefits
Job Summary
In this role, you will be the first point of contact for those leveraging E15's internal Snowflake data warehouse for a global Fortune 5 client. You will have the opportunity to design, govern, and document the data assets leveraged by operators and internal analysts, ensuring the data is accurate, and effectively leveraged by the business. You will need to understand the business and its strategic priorities, refine requirements for tables/views, and support the ongoing delivery of our client's master data strategy. As a result, strong SQL skills are a requirement to be successful in this role. You will partner closely with other E15ers, including visualization experts, to further develop the robust analytical reporting platform by creating new models to support leadership and executive client use cases. You will report to the Senior Director of Strategy & Analytics for the account and work closely with a diverse team of leaders within our organization daily.
We ingest data from dozens of enterprise systems using AWS Glue and Airflow, then model and present the data to our end users with DBT/SQL & Snowflake. We operate under the Scrum framework leveraging ADO to track work items and priorities. As this is a high priority account with a global team, it is important to move quickly and be flexible to delivery on short-notice requests. Our data asset is currently >150TB and growing rapidly.
CORE RESPONSIBILITIES
Provide governed access to existing data assets to operators and analysts
Work with analysts and business owners to fulfill data requests
Oversee auditing and governance of data assets
Support technical teams with development requirements
Create new data tables/views based on stakeholder use cases
REQUIRED SKILLS
3+ years of hands-on SQL programming experience
3+ years of Business Analytics experience working on complex projects with senior leadership
Clear, concise, and proactive communication skills with stakeholders
PREFERRED SKILLS
DBT (Data Build Tool) experience
Python programming experience
Snowflake Data Warehouse experience
Experience in DevOps and CI/CD technologies and methodologies
Familiarity with core business data (SAP, P&L statements, purchasing data)
Familiarity with visualization tools (Tableau, PowerBI, Looker)
Apply to E15 today!
E15 is a member of Compass Group USA
Click here to Learn More about the Compass Story
Compass Group is an equal opportunity employer.  At Compass, we are committed to treating all Applicants and Associates fairly based on their abilities, achievements, and experience without regard to race, national origin, sex, age, disability, veteran status, sexual orientation, gender identity, or any other classification protected by law.
Associates at E15 are offered many fantastic benefits.
Medical

Dental

Vision

Life Insurance/ AD

Disability Insurance

Retirement Plan

Paid Time Off

Holiday Time Off (varies by site/state)

Associate Shopping Program

Health and Wellness Programs

Discount Marketplace

Identity Theft Protection

Pet Insurance

Commuter Benefits

Employee Assistance Program

Flexible Spending Accounts (FSAs)
Req ID:  1157226
E15 Group 
Isaac Orao 
[[req_classification]] 
Application Instructions
Please click on the link below to apply for this position. A new window will open and direct you to apply at our corporate careers page. We look forward to hearing from you!
Apply Online
Posted: 6/1/2023
Job Status: Full Time
Job Reference #: 1157226