SR FINANCE MANAGER
Job Description
Eurest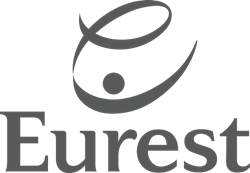 Position Title: SR FINANCE MANAGER
As the leader in business and industry dining, Eurest is the company to join if you want a rewarding career packed with limitless opportunities. We feed the employees of the nation's largest and most-prestigious companies -- in every state and across all industries. As a member of Eurest's leadership and professional support team, you will help our 16,000 chefs, and in-unit associates excel as they deliver world-class meals in corporate cafes and executive dining rooms with on-site catering through vending innovations and more.
Our company is innovative, high performing and fast growing. Our teammates are enthusiastic, committed to quality and thrive on consistently delivering unparalleled results. And did we mention we work with exciting companies and at interesting locations? Come grow your career with Eurest.
Positions at this location require proof of COVID-19 vaccination, boosters, and/or regular COVID testing. Where permitted by law, applicants who are offered a position for this location may be asked about their vaccination status, which must meet minimum business requirements. All religious, medical, or other legally recognized exemptions regarding vaccination status will be considered.
This position is eligible for an Employee Referral Bonus! If you know someone that is qualified for this role, please use the 'job search' in MyOpportunity to refer your referral and email them a link to apply. Your referral will be able to apply by clicking the link in the email then you can check the status under Careers in MyOpportunity by clicking on 'referral tracking.' For Employee Referral guidelines, FAQs and the Compass Employee Referral Policy, email MyReferral@compass-usa.com. Click here to view the step-by-step instructions to refer a friend to this position.
Job Summary
The ideal candidate for the Sr. Finance Manager role is a highly motivated individual who has demonstrated a proven track record as a team leader: supervising teams to create an atmosphere of trust; seeking diverse views to encourage improvement and innovation; and coaching staff including providing timely meaningful written and verbal feedback. An Accounting/Finance background and polished interpersonal skills for interaction with all levels of an organization is key to success in this position. This position provides support to management through information analyses (e.g. current processes, actual performance vs. budget and prior year, budget, etc.), preparation of operational data/analyses for publication those who rely on the information to make informed business decisions. Primary responsibilities will include assisting Management in identifying areas for cost reductions and operational improvements, annual budget process, periodic forecasting, and periodic analysis of business unit performance. The Finance Manager will establish financial status by developing and implementing systems for collecting, analyzing, verifying, and reporting financial information; and managing staff.
ESSENTIAL DUTIES AND RESPONSIBILITIES
Management of Staff:
Responsible for completing annual appraisals for staff
Responsible for managing the labor budget for staff
Responsible for hiring decision for finance staff
Responsible for managing performance of direct reports, including setting expectations, monitoring, and providing timely meaningful written and verbal feedback
Managing teams to drive results, create an atmosphere of trust; and seeking diverse views to encourage improvement and innovation
Responsible for completing all disciplinary action for accounting staff, as necessary.
Skilled at managing multiple priorities and relationships
Training and development of direct reports to include but not limited to financial closing duties, appropriate internal/customer communication, and proprietary company programs (MyFi, MyStaff, etc.) applicable to their position
Reporting:
Ability to prepare and interpret monthly financial statements
Monthly, quarterly and annual reports, including but not limited to monthly and fiscal close, internal and external audit reporting, report preparation and distribution
Manages preparation of complex financial reports, supporting financial documents, reports for audits or information requests, and development of financial analysis to support decision making
Ensures the accuracy, consistency, and standardization of the processing and reporting of financial information
Experience building financial models and creating reports
Ability to design and publish user friendly and/or client facing quality reports
Conduct professional presentations to client and senior leadership team
Compliance and Reporting:
Responsible for ensuring that all accounting personnel practices remain in compliance with law and Company policy
Develop and maintain policies and procedures for specific unit reporting functions
Provide accurate financial reports to specific deadlines
Manage and review of large quantities of operational data for publication to various business units
Conformity to the highest standards of personal integrity and ethical behavior
Strategy:
Formulate strategic and long-term business plans
Evaluate and analyze monthly P/L and balance sheet activity for long-term adjustments
Ability to analyze and interpret financial information and reports against key business metrics and document pertinent financial highlights
Develops tools and models to inform strategic business decisions
Provides expert advice to management, staff teams, and project partners to resolve problems, streamline business processes, and implement best practices
Strategize and evaluate operation direction on an on-going basis to ensure client needs and expectations are being met
Provide input and direction for policies and procedures surrounding data collection, metrics and reporting
Constantly evaluate and present efficiencies to improve productivity within the finance department to Regional Controller
Month-End Close - Client Reporting:
Prepare monthly billing to be sent to the client for payment
Prepare journal entries to be sent to Microsoft monthly for units of responsibility
Ensure finance staff provides accurate and timely information to complete month-end closing procedures
Able to perform month end close tasks
Ensure proper back-up is maintained for client and/or internal audits
Other duties as assigned
QUALIFICATIONS
Education and Experience:
Bachelor's degree required
MBA strongly preferred
Five plus years of experience in a similar position and experience with operations preferred.
Work well with people, aggressively anticipate impacts of workload/issues to team deadlines and have a very positive work attitude including willing to work some longer hours during peak periods
Able to informally direct and lead a team both onsite and remote; prior management experience preferred
Strong experience in profit & loss and income statement analysis
Experience with Excel, databases, complex formulas, and accounting/financial systems
Experience with SQL desired
Apply to Eurest today!
Eurest is a member of Compass Group USA
Click here to Learn More about the Compass Story
Compass Group is an equal opportunity employer.  At Compass, we are committed to treating all Applicants and Associates fairly based on their abilities, achievements, and experience without regard to race, national origin, sex, age, disability, veteran status, sexual orientation, gender identity, or any other classification protected by law.
Qualified candidates must be able to perform the essential functions of this position satisfactorily with or without a reasonable accommodation. Disclaimer: this job post is not necessarily an exhaustive list of all essential responsibilities, skills, tasks, or requirements associated with this position. While this is intended to be an accurate reflection of the position posted, the Company reserves the right to modify or change the essential functions of the job based on business necessity. *Los Angeles applicants: Compass Group will consider for employment qualified applicants with criminal histories in a manner consistent with the requirements of the Los Angeles Fair Chance Initiative for Hiring (Ban the Box ordinance)
Associates at Eurest are offered many fantastic benefits.
Medical

Dental

Vision

Life Insurance/ AD

Disability Insurance

Retirement Plan

Paid Time Off

Holiday Time Off (varies by site/state)

Associate Shopping Program

Health and Wellness Programs

Discount Marketplace

Identity Theft Protection

Pet Insurance

Commuter Benefits

Employee Assistance Program

Flexible Spending Accounts (FSAs)
Req ID: 1042038
Eurest 
TARANPREET TANDON 
[[req_classification]] 
Application Instructions
Please click on the link below to apply for this position. A new window will open and direct you to apply at our corporate careers page. We look forward to hearing from you!
Apply Online
Posted: 7/28/2022
Job Status: Full Time
Job Reference #: 1042038