SR VP, OPERATIONS
Job Description
Eurest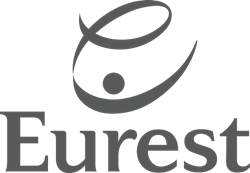 Eurest is recognized worldwide for standards of service and excellence within the foodservice industry. Embracing an ownership mindset, Eurest leverages global resources, promotes a local presence and enriches the communities we serve. The Eurest Promise, "connect with people, inspire through food, create solutions, and live our promise," is exemplified throughout our organization. Eurest is proud to serve the world's most respected successful corporations, including many of the Fortune 500.
Diversity of thought and inclusion for all is what drives our success - we invite you to start your journey with us today!
Salary: $250,000

Job Summary
Join Eurest at a Top 5 Global Tech firm!
Reporting to Compass National Account Leadership, the SVP of Operations will be an authority in business operations, with proven strategic and operational abilities leading a large, sophisticated business, and communicating effectively with an expansive team and one of Compass' top partners. Must be compassionate, detailed, tenacious, resilient, and proficient to work at the highest level of an organization. You will lead the business strategy and be responsible for prioritizing collaborating and influencing cross-function teams of professionals and leading innovation as a core discipline.
What you will do:
Drive forward-thinking and identify business solutions
Lead all aspects of client's operations and employee efficiency globally, building an inclusive culture through growth and development, ensuring they thrive
Collaborate with senior-level clients in setting and driving organizational vision and operational strategy
Design and lead programs, implement strategies into practical goals for performance and growth, helping to implement organization-wide goal setting, and performance management using operational expertise
Communicates and establishes relationships optimally with client and Eurest/Compass Group. Ensures that direct reports take specific action to attain above-satisfaction levels, taking initiative-taking approaches
Established and proven P&L performance
Prepares and conducts performance appraisals, reviews, and approves performance appraisals completed by subordinates ensuring that direct reports take specific action to attain superior results
Finds new/quicker ways of meeting goals, and responds quickly to urgent client needs
What the position requires:
Live in the Pacific Northwest, work in the Seattle office when not traveling
Travel is approximately 25%, with occasional international travel
B.S. Degree, Master's Degree preferred
5+ years' experience Large Scale Contract Managed Service, restaurants or hotels, in Horizontal/Vertical Environment, and proven management of a team of 2500 employees
Expert in change management and change control
Well-versed in highly complex, highly matrixed environments
Proven leader in sustainability, accessibility, and DEI&J
Takes ownership & pro-actively uses the right influencing techniques with modesty to gain dedication and support from partners, internally and externally while maintaining a positive demeanor
Quicker learner of technology and new tools
Exceptional track record of increasing responsibility over time
Associates at Eurest are offered many fantastic benefits.
Salary is commensurate with experience, $250,000
Full-time and part-time positions offer the following benefits to associates: Retirement Plan, Associate Shopping Program, Health and Wellness Programs, Discount Marketplace, Identity Theft Protection, Pet Insurance, Voluntary Benefits, including Critical Illness Insurance, Accident Insurance, Hospital Indemnity Insurance, Legal Services, and Choice Auto and Home Program
Full-time positions also offer the following benefits to associates: Medical, Dental, Vision, Life Insurance/AD, Disability Insurance, Commuter Benefits, Employee Assistance Program, Flexible Spending Accounts (FSAs)
About Compass Group: Achieving leadership in the foodservice industry
Compass Group is an equal opportunity employer. At Compass, we are committed to treating all Applicants and Associates fairly based on their abilities, achievements, and experience without regard to race, national origin, sex, age, disability, veteran status, sexual orientation, gender identity, or any other classification protected by law.

Qualified candidates must be able to perform the essential functions of this position satisfactorily with or without a reasonable accommodation. Disclaimer: this job post is not necessarily an exhaustive list of all essential responsibilities, skills, tasks, or requirements associated with this position. While this is intended to be an accurate reflection of the position posted, the Company reserves the right to modify or change the essential functions of the job based on business necessity. *We will consider for employment all qualified applicants, including those with a criminal history (including relevant driving history), in a manner consistent with all applicable federal, state, and local laws, including the City of Los Angeles' Fair Chance Initiative for Hiring Ordinance, the San Francisco Fair Chance Ordinance, and the New York Fair Chance Act. We encourage applicants with a criminal history (and driving history) to apply.
Eurest maintains a drug-free workplace.
Req ID: 1196383
[[req_classification]]
Application Instructions
Please click on the link below to apply for this position. A new window will open and direct you to apply at our corporate careers page. We look forward to hearing from you!
Apply Online
Posted: 11/27/2023
Job Status: Full Time
Job Reference #: 1196383