WELLNESS DIETITIAN- MALIBU, CA
Job Description
Bon Appetit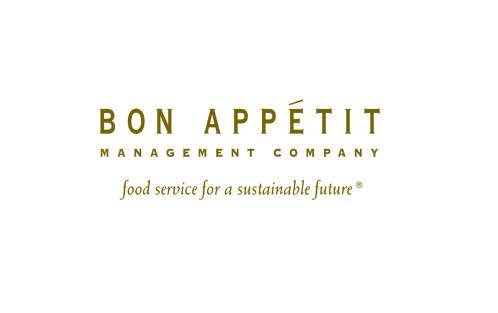 We are hiring immediately for a Wellness Coordinator (Registered Dietitian) for Pepperdine University in Malibu, CA.
Location: Note: online applications accepted only.
Schedule:Monday- Friday, weekends as needed
Requirement:Must be a Registered Dietitian with CDR
We Make Applying Easy! Want to apply to this job via text messaging? Text JOB to 75000 and search requisition ID number 1123196.
The advertised program is an AI recruiting assistant that helps you apply to jobs with Compass Group. Message frequency varies. Message and data rates may apply. Text STOP to opt out or HELP for help. Terms and conditions: http://olivia.paradox.ai/moSkg
Diversity of thought and inclusion for all is what drives our success - we invite you to start your journey with us today!
Are you looking for a job with competitive wages and benefits, one in which you can learn and grow while making a difference in the world? We're hiring! Bon Appétit Management Company operates more than 1,000 cafés around the country for corporations, universities, and museums, as well as a few dozen public restaurants. We've led the industry in socially and environmentally responsible sourcing, from sustainable seafood to cage-free eggs. We cook everything from scratch using fresh, local ingredients.
Learn more about careers with Bon Appétit: http://www.bamco.com/careers/
Job Summary
Job Description:
Under the guidance of the Regional Wellness Director, this position is responsible for the operation and implementation of the employee wellness program based on established objectives, standards, policies, and procedures, as well as local, state, and federal regulations. Works to coordinate, support and measure nutrition and wellness initiatives and provides nutrition education, training, communication, research support and guidance for wellness-related programs in Company Senior Living operations.
Key Responsibilities:
Co-promote client nutrition and wellness initiatives, special events and promotions
Program development and implementation of wellness promotional programs for operations
Develop & present protocol and supporting materials for health fairs, National Nutrition Month, Balance program launch and awareness days, and other nutrition topics
Incorporate Compass marketing and purchasing initiatives into promotions
Compliance monitoring and enforcement of government nutrition policies and labeling laws and Compass nutrition goals, objectives, policies and procedures
Provide nutrition/wellness education and training for associates, clients and customers
Participate in menu and recipe development
Provide nutrition analysis of recipes utilizing corporate nutrition analysis technology
Monitor, track, and analyze promotion results and customer purchasing behaviors
Strengthen bond with client companies, thus facilitating account retention
Participates in Strategic Accounts retention and sales efforts
Support unit manager as needed
Provide excellent customer service
Preferred Qualifications:
Possesses a comprehensive knowledge of dining service operations, therapeutic diet supervision, and public relations. It is
Registered Dietitian as certified by the Commission on Dietetic Registration.
Wellness experience preferred; must possess/progress towards achieving a certification in Wellness and Nutrition Coaching within 1 year of hire.
Ability to organize, track and manage complex processes.
Strong presentation skills; computer skills, management and leadership skills, problem solving.
Outstanding interpersonal skills, strong networking and ability to interact with a wide variety of professionals including physicians, high level administration, clients and customers, food service and healthcare professionals.
Associates at Bon Appétit are offered many fantastic benefits.
Both full-time and part-time positions offer the following benefits to associates:
Retirement Plan

Associate Shopping Program

Health and Wellness Programs

Discount Marketplace

Identity Theft Protection

Pet Insurance

Voluntary Benefits, including Critical Illness Insurance, Accident Insurance, Hospital Indemnity Insurance, Legal Services, and Choice Auto and Home Program
In addition, full-time positions also offer the following benefits to associates:
Medical

Dental

Vision

Life Insurance/AD

Disability Insurance

Commuter Benefits

Employee Assistance Program

Flexible Spending Accounts (FSAs)
About Compass Group: Achieving leadership in the foodservice industry
Compass Group is an equal opportunity employer.  At Compass, we are committed to treating all Applicants and Associates fairly based on their abilities, achievements, and experience without regard to race, national origin, sex, age, disability, veteran status, sexual orientation, gender identity, or any other classification protected by law.
 
Qualified candidates must be able to perform the essential functions of this position satisfactorily with or without a reasonable accommodation. Disclaimer: this job post is not necessarily an exhaustive list of all essential responsibilities, skills, tasks, or requirements associated with this position. While this is intended to be an accurate reflection of the position posted, the Company reserves the right to modify or change the essential functions of the job based on business necessity. *Los Angeles applicants: Compass Group will consider for employment qualified applicants with criminal histories in a manner consistent with the requirements of the Los Angeles Fair Chance Initiative for Hiring (Ban the Box ordinance).

Req ID: 1123196 
[[filter4]] 
Application Instructions
Please click on the link below to apply for this position. A new window will open and direct you to apply at our corporate careers page. We look forward to hearing from you!
Apply Online
Posted: 11/24/2022
Job Status: Full Time
Job Reference #: 1123196